Nordic Clays is a Danish company, who has invented a new revolutionary clay thrower system, that uses biodegradable and eco-friendly clay pigeons.
We are a father-son duo based in Copenhagen, consisting of Andreas (son) & Friis (dad), who always dreamed of creating something together. Over the years, we have spent much time together in nature, and both love the outdoor lifestyle. In 2021, after some difficult years with COVID, which as for many others, brought many changes, we took the leap and started what is now Nordic Clays.
With all that is going on in the world, creating a brand and products that support doing something simply to unwind and have a good time seemed like the perfect fit. We believe that something as old as clay pigeon shooting, now made easier and more accessible with the TrapMaster, can, in fact, be good for the soul as a break from our busy lives. 
We strive to encourage all age groups, men and women, to get out in nature, connect with other humans, and have a grand time shooting.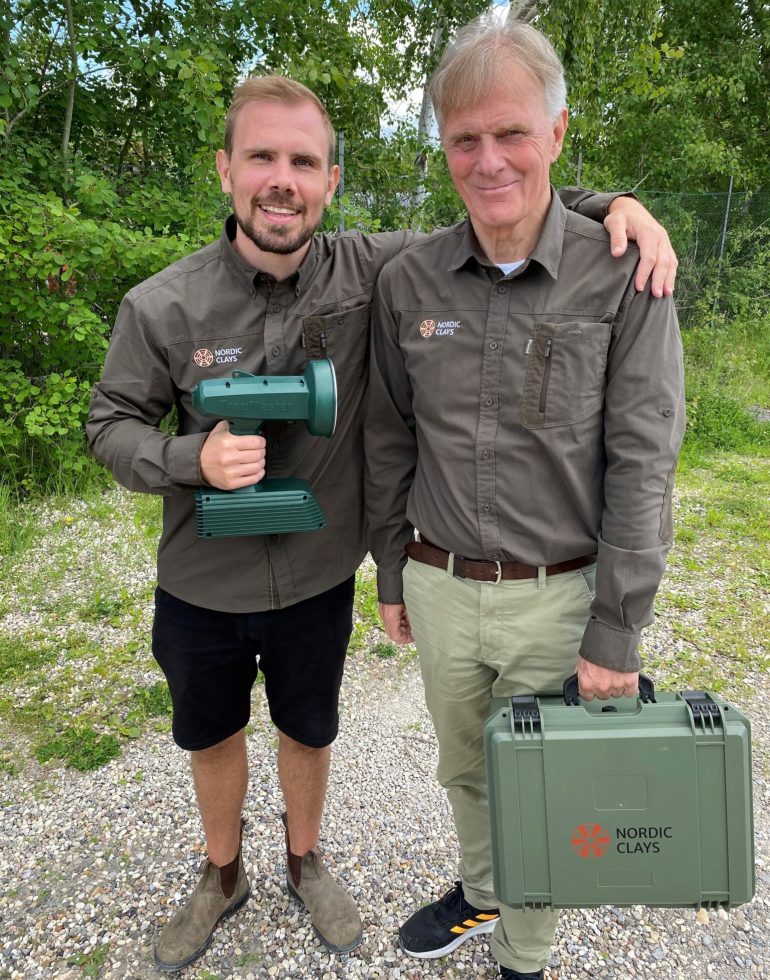 Our mission
All our products are created to revolutionize something as old as the clay pigeon thrower into a version that is durable in these modern and busy times. We are aware that it can be tough to find the time to set up and shoot; therefore, with our products, we have made it less time-consuming, with more flexibility. It is easy to navigate, bring out and about and there are multiple options allowing you to up or lessen the difficulty based on your skill set.
We want you to have a great time with your mates while simultaneously becoming a better shooter. We value your time, and it takes less than five minutes to set it up and get started. At the same time, the suitcase it comes in means you can bring it by car or even carry it to your desired location.
We are also on a mission to make clay shooting more environmentally friendly whilst not compromising on the fun part. We have done this by creating our biodegradable clay pigeons. And have ensured that there is less than 0,2 mg PAH* pr. Kg, which means they fulfill the environmental regulations.
*PAH (polycyclic aromatic hydrocarbons) is a group of hydrocarbons that can cause possible health and pollution problems. These can then have a negative impact on soil, wildlife, groundwater, surface water, and more.